AccuWater puts you on the cutting edge of water conservation
AccuWater is a breakthrough, cloud-based technology that tracks water consumption and identifies fluctuations in usage.  It is a way to accurately read all your water meters automatically, and have that information available at your fingertips.  It provides a comprehensive picture of water usage in simple and colorful graphics that is easy to view on any smartphone, tablet, or computer. 
AccuWater is the perfect tool for tracking consumption and taking the guesswork out of conservation projects.  Accurate data makes recouping costs a breeze, and makes it easier than ever to demonstrate real conservation results.
The early warning system for leaks and fluctuations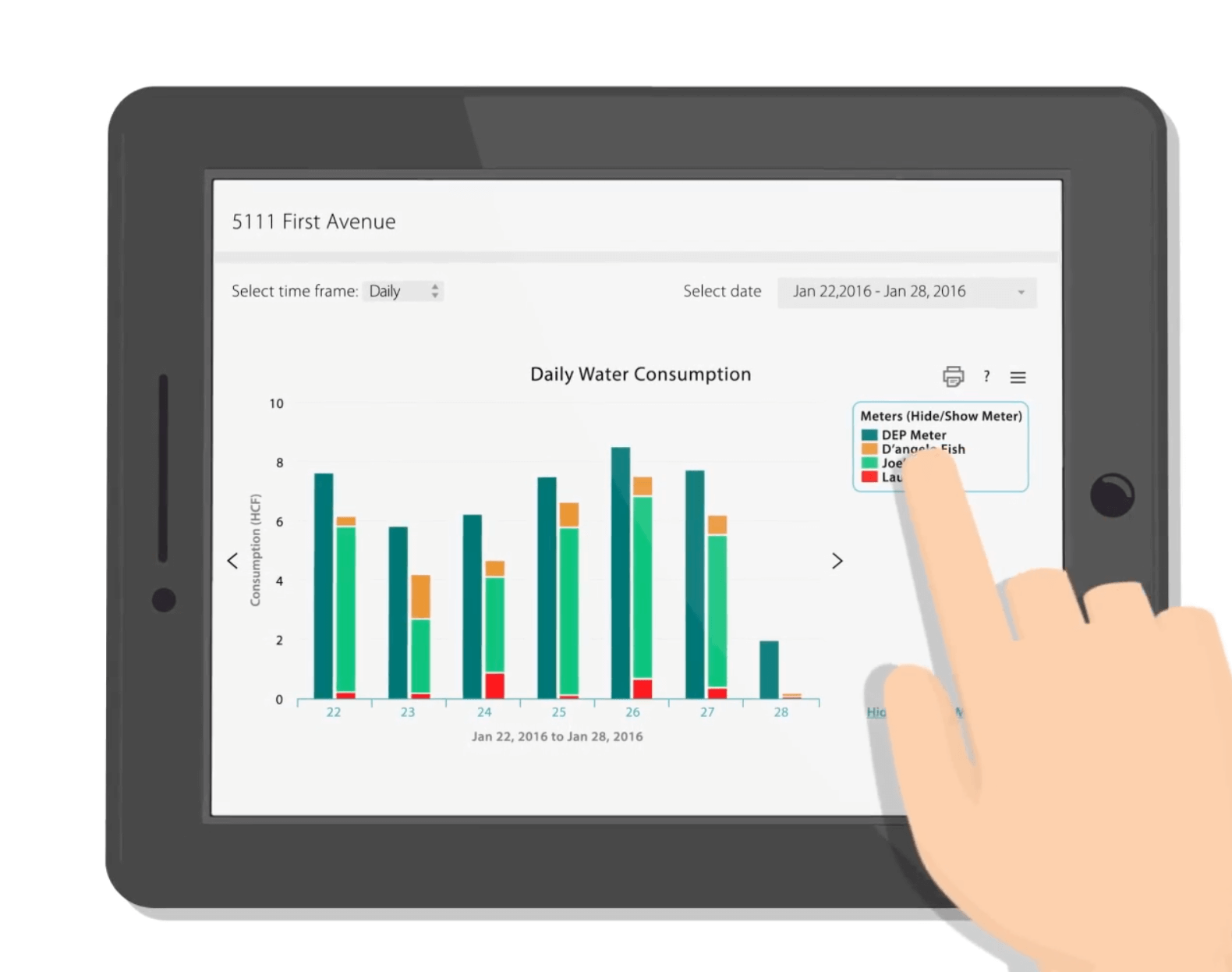 Water is the third highest expense for most landlords, draining a large part of their building management budgets. With AccuWater, you can ensure that everyone pays their fair share.  AccuWater has seamless integration with our third party tenant billing service, which resolves any confusion regarding billing accuracy.
AccuWater displays your water consumption hourly, daily, weekly, and annually across all meters in your building portfolio, and warns when usage spikes. 
This early warning system allows you to identify leaks before you're drowning in excessive water bills. 
Save money, time, and headaches by signing up for AccuWater today.
"We have used Ashokan for many years and we depend on their precise water meter readings for all of our properties. It's a pleasure to work with such an honest company and staff who gets the job done."
– Elaine McGoldrick, Werber Management
"AccuWater provides us an accurate picture of our water use and assures that we adequately monitor water consumption at our properties."
– Greg Kalikow, V.P. Kaled Management Corp.
Ashokan is a proud member of the Enterprise Green Communities Technical Assistance Provider Network for Data Analysis and Portfolio Benchmarking, offering AccuWater and associated services.